Police: Family targeted in Peachtree City home invasion | News
PEACHTREE CITY, Ga. – Police in Peachtree City are warning business owners after three gunmen robbed a family in a home invasion.
Authorities said the family had just left the restaurant they owned and returned to their home on Blue Smoke Trail. Three men forced their way into that home and took cash, jewelry, cell phones and the family's car.
Investigators said it was not a random crime and believe the family was targeted. Authorities say the gunmen followed the family from another county after they closed their business for the night.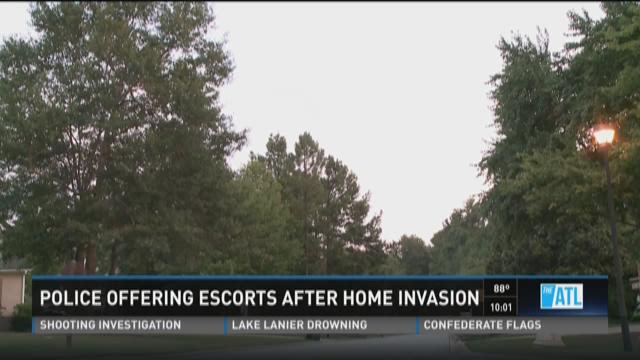 After police posted about the incident on its Facebook page, the stolen car was recovered.
It's the third violent attack on restaurant employees this summer. On June 7, 27-year-old Applebee's manager Greg Smith had just closed up a restaurant in Fayetteville when he was attacked in the parking lot. Smith's girlfriend found his body in the morning.
Police have arrested a former employer and an alleged accomplice in Fayetteville Applebee's murder.
Two weeks ago, two gunmen stalked and stormed the manager of the Golden Corral on Stone Mountain Highway in Snellville. The men held the manager at gunpoint and even fired two shots near his head because he couldn't get the safe open. The suspects left without any money.
In Peachtree City, police are offering escorts for any employee leaving work late or making a late night deposit. Anyone who needs an escort can call 770-461-HELP.